What's on APOLLO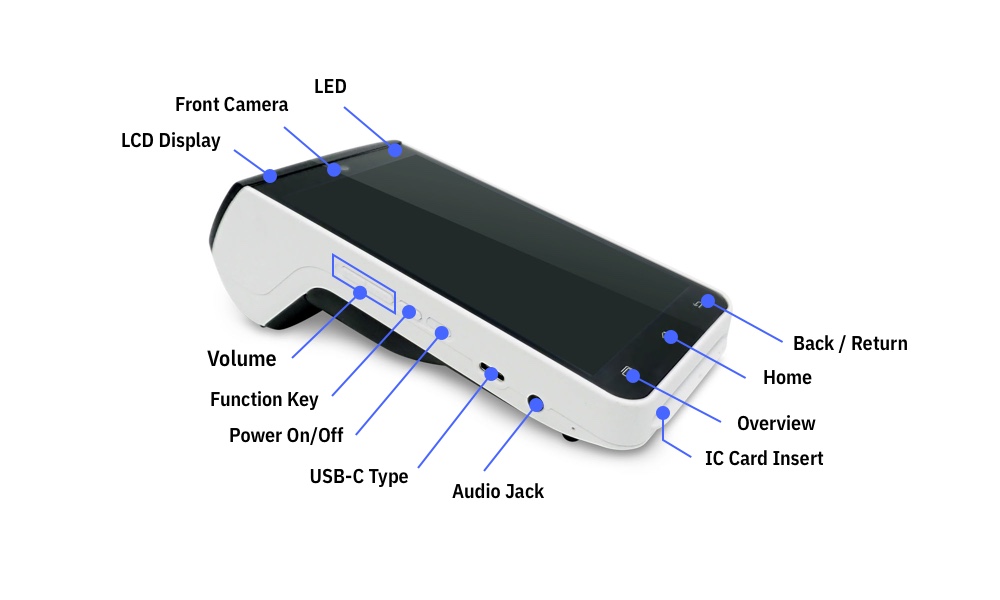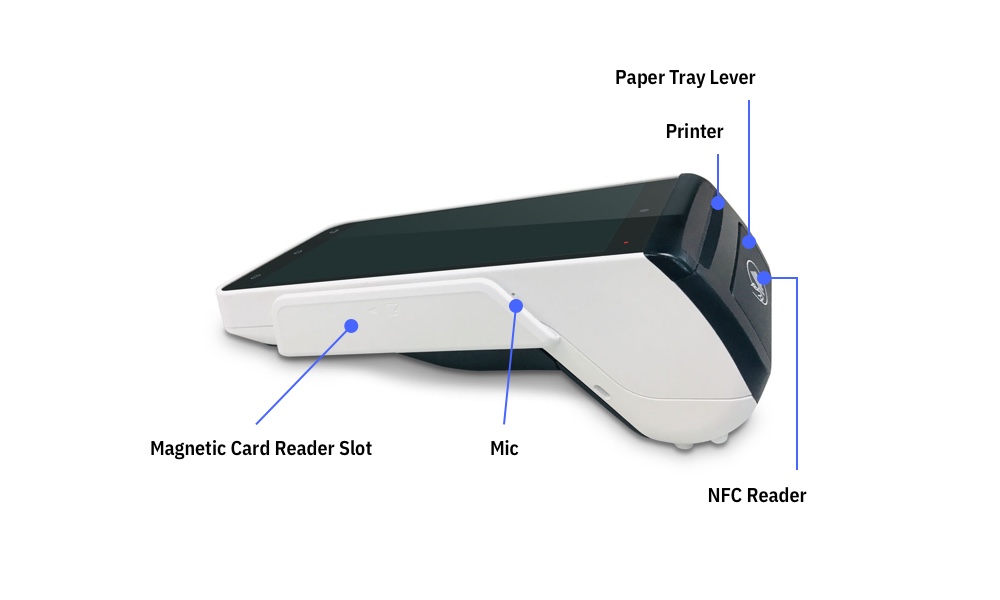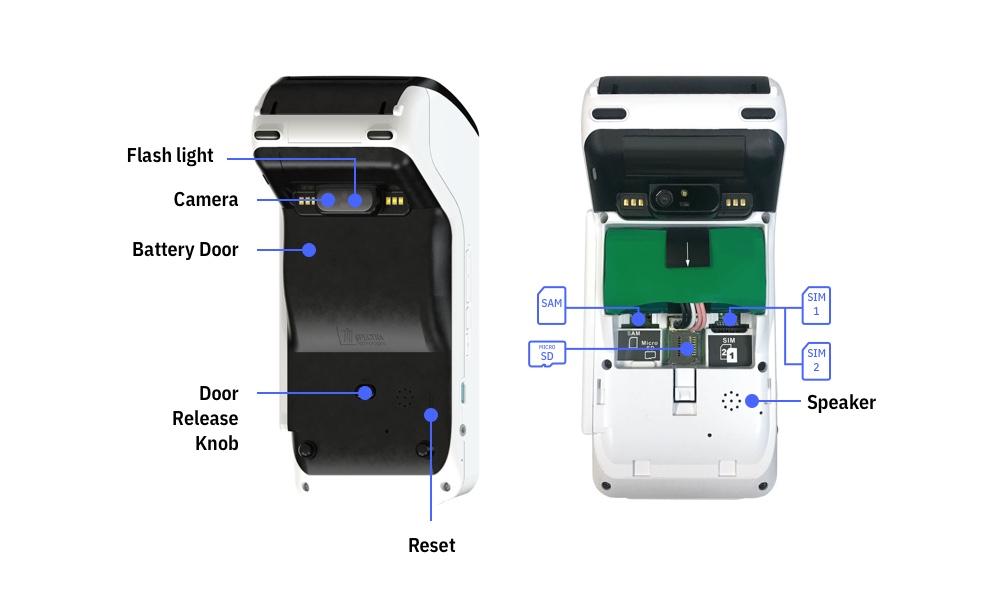 ---
Hardware guide
Taking payment
| Contactless | Scan QR |
| --- | --- |
| | |
| Insert card | Swipe card |
| --- | --- |
| | |
---
Install the battery
| 1. Press and hold the door knob at the back. | 2. Slide the back cover out. |
| --- | --- |
| | |
| 3. Plug the battery pack to the socket. | 4. Close the back cover. |
| --- | --- |
| | |
---
Charging the battery

The APOLLO uses USB type-C for connection and charging. Plug in the cable to the side to start charging.

---
Connecting with Wi-Fi
Slide down the control menu from the top. Long press the Wi-Fi icon to open up the menu.
Select your Wi-Fi network and enter the password. Then press CONNECT.
---
Connecting with cellular network (Mini SIM/ SAM card)
| 1. Press and hold the door knob at the back. | 2. Slide the back cover out. |
| --- | --- |
| | |
| 3. Insert the Mini SIM/ SAM card to correct card slot. | 4. Close the back cover. |
| --- | --- |
| | |
Identify the SIM card type The APOLLO only support mini SIM card, please make sure your card is in correct card type before install.
---
Insert paper roll
| 1. Lift up the paper tray lever. | 2. Pull the paper tray lever backward. |
| --- | --- |
| | |
| 3. Place the paper roll into the tray as shown. | 4. Close the paper tray cover. |
| --- | --- |
| | |
---